MANUSCRIPT WISHLIST. http://www.manuscriptwishlist.com/
Perhaps the most comprehensive location to search for a literary agent's bio, current needs and particular tastes. It's a goldmine for the querying author.

MANUSCRIPT ACADEMY. http://manuscriptacademy.com/
Whether you're just getting started or the seasoned professional, the manuscript academy has a wide selection of writing classes, q and a's with literary professionals and editing services. All very affordable as well.

QUERY LETTER SUCCESS. http://querylettersuccess.com
How do you write a query letter? What the heck IS a query letter? This site is a collection of successful query letters that garnered an agent. Go here.



Powered by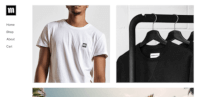 Create your own unique website with customizable templates.